Certified Scuba Divers
Certified scuba divers- diving in Hawaii with Oahu Diving- Oahu Scuba Specialists located in Waikiki
Having your certification in scuba diving is extremely rewarding. Here at Oahu Diving, we realize this and would love the opportunity to show you some of Oahu's best diving locations. Our dive charter schedules are very flexible allowing you to get some dives in even if you are here in Honolulu for work or a limited time basis. Our Hawaii diving trips are fun, getting out to Oahu dive locations in about 15 minutes. Depending on your level of experience and number of dives you have previously made we can tailor your dives to your liking and experience level. Call us and let Oahu Diving help you plan a safe and and exciting dive adventure for you.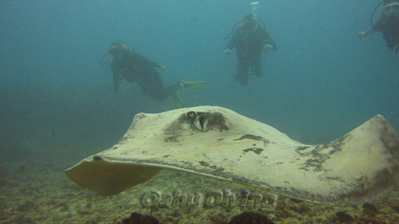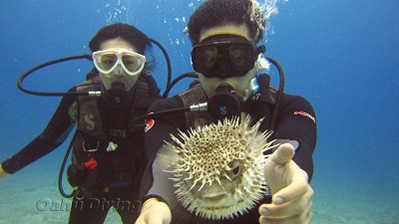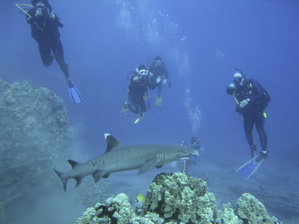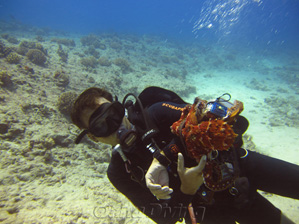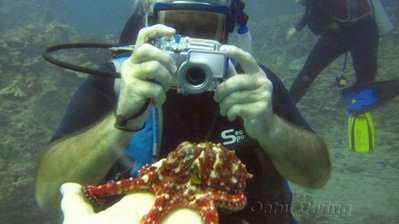 You know very well how much fun scuba diving Hawaii can be. Why not make it happen with Oahu Diving. Scuba diving on reefs, walls and shipwrecks we can show you the best Oahu diving locations. Have a buddy or spouse that is not certified ? Not a problem at all. We can take these people diving up to 40 feet- of course accompanied by a scuba instructor. These dives are the same dives we take our certified divers out to however we just don't go past 40 feet. This is a great way of introducing them to the wonderful world of diving without all the strict rules and blah blah blah that other dive companies may require. Click here to read up on our First Time Scuba Experience in Hawaii.
2 tank scuba dives 40-60ft reef and or wall dives at 2 different locations
2 tank scuba dives- 1st dive 80-120 foot wreck dive followed by a 40-60ft. reef dive- 2 different locations- (advance certification required, must be able to set own gear up, properly know how to work it and proof of 10 logged dives within 2 years)
Scuba gear is included.
Digital pictures are included

Here is some useful information you might be interested in.
Certified Divers- gear always included

Thanks for visiting Oahu Diving of Hawaii. Your beginner scuba diving specialists, diving boat charters and scuba courses in Honolulu, Hawaii. Scuba diving Oahu located in Hawaii.
Certified Scuba Diving Tours
Free Digital Pictures. Just click on the below pictures to get a good idea of what kind of pictures you will get. We scaled these down to 800x450 for the website. You will be getting beautiful 4000x2248 or 12megapixel photos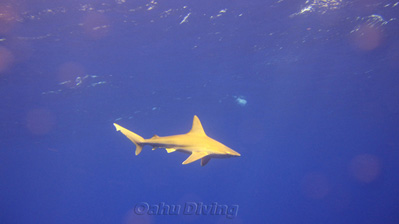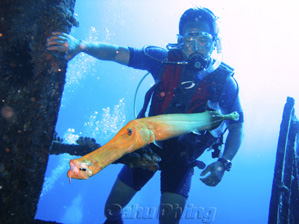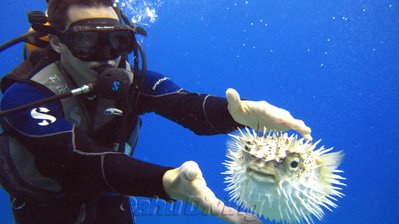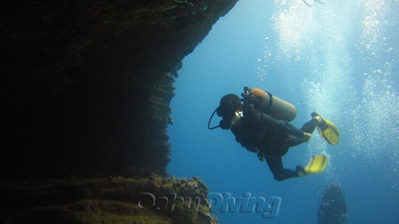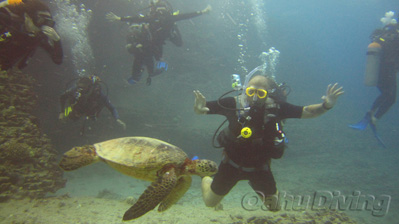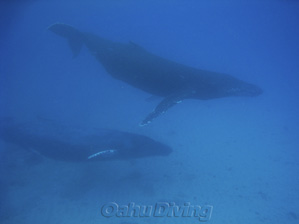 ---
Scuba Diving in Hawaii