Oahu Dive Sites
When scuba diving in Oahu, the choices are unlimited, from beach dives to Hawaii shipwrecks. Hawaii diving locations are endless. Oahu Diving focuses on the south and south east facing shores of Oahu. We went ahead and listed the most popular dive points located around Oahu. We do not die the west side of Oahu due to logisics and traffic nighmares.
South East Oahu

East and South East facing shores are very good diving and most experts who scuba dive in Hawaii would agree this is the drift dive point of Oahu. With China Walls and the Corsair airplane wreck your Hawaiian scuba adventure will be complete. Monk seals are very common around the China Walls, the popular Oahu dive site and scuba divers sometimes actually get to mingle with these cool mammals. Spitting caves in that same area is also a frequented spot by monk seals and many. By far, these Oahu diving locations are the most requested dive locations.
AM charters begin at 7:30AM. Return around 12:00. This is for certified divers only. This is a 2 tank Oahu dive for certified divers.
PM charters begin with at 2:00 to 5:00PM. These afternoon dives are 2 tank dives at a slower relaxed pace designed for certified dives who want long bottom times, first time scuba divers with no experience and refresher dive training.
Average commuting time on dive boat is 10-20 minutes.
80-120 ft. Dives / Certified Divers Only / Advanced Dives / Drift / Cave Diving
25-60 ft. Reef Dives / Beginner Divers OK / Refresher Dives / First Time Diving
South Oahu

South facing shores of Oahu are very good contrary to what you may think. Just outside of big, dirty Honolulu city the shipwreck scuba diving and wreck dives are unreal. With the yo-257 and the Sea Tiger wreck just minutes away from Kewalo Boat Basin harbor this seems to be a favorite part of Oahu for scuba divers. Swells are generally small throughout the year allowing pretty much 365 days of superb scuba diving. Scuba dive certifications are primarily conducted in this area due to the location being so close to Waikiki. Kewalo Boat Basin is roughly 10 to 20 minutes to the west of Waikiki. Not bad huh ? So going scuba diving for the first time in Hawaii would definitely make your Hawaiian vacation complete...WAIT. Not true. There is more!
AM Charters begin at 7:00 to 10:00. These are 2 tank dives to 2 different locations. Dive locations are determined by the type of dive participant we have.
PM charters begin 2:00 and finishes up around 5pm.These dives are generally back to back reef dives from 40 feet. Designed for long bottom times, first time scuba diving and refresher dive training.
Average commuting time on boat - 15 minutes each way.
80-120 ft. Dives / Certified Divers Only / Advanced Dives
25-40 ft. Reef Dives / First Time Divers OK / Refresher Dives
Scuba diving in Oahu with Oahu Diving. Diving locations are chosen according to the weather and surf conditions and can change day to day. Call 808-721-4210 for more information.
Hawaii Scuba Diving Locations
Oahu dive locations are endless. Getting to the right diving spot requires a dive boat. Beach dives although plentiful do take a lot more work and effort and in the end the reward is far below that what you could have seen diving from a boat.
Oahu south shore dives are hands down some of the better dives you will find on Oahu. Most people think areas such as Honolulu and Waikiki may ruin coastal diving locations in Oahu. Frankly speaking south shore of Oahu with wreck dives such as the yo-257 or the Sea Tiger, then around Diamondhead, The Corsair and the Barges are some of the most requested dives.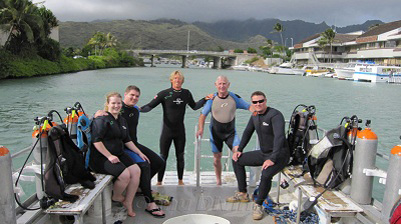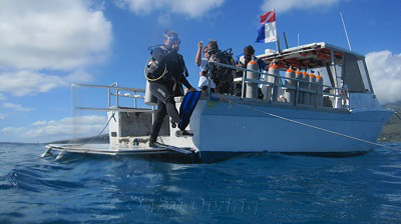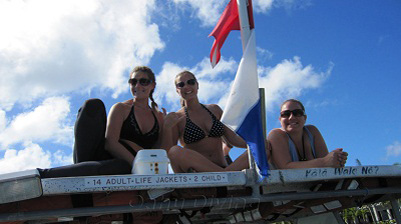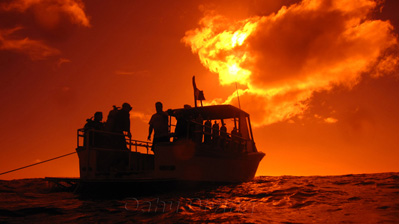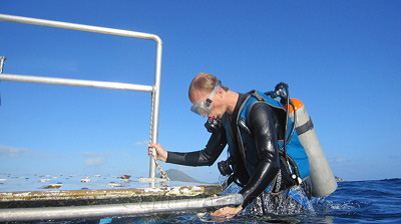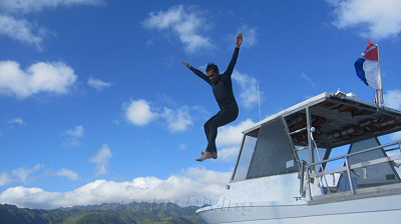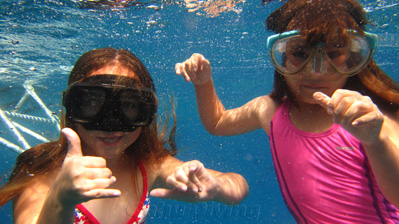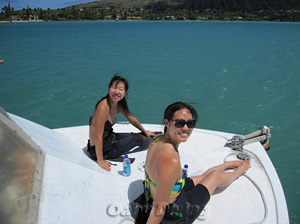 Oahu Diving Locations
---
Curious about scuba diving courses or would you like to continue your diving adventures ? Below we have a list of out diving course programs along with the First Time Diver Program.
Scuba Diving Courses in Hawaii