CURRENTLY NOT DOING COURSES
Open Water Scuba Course in Hawaii
For starters here on Oahu we offer an accelerated Open Water Certification which takes 2 to 3 days. We can get the Open Water Scuba Course completed in 2 days however 3 days is a much better pace in terms of retaining the scuba course information. Both the 2 and 3 day course is is designed for travelers who have limited time here on Oahu. Our Hawaii scuba diving courses are held to meet your time schedule, not ours. This scuba course offers tremendous flexibility and lets you work out individual needs with our instructor. Just about anyone who is in good health, reasonably fit, and comfortable in the water can earn a Open Water Diver certification. Oahu Diving is extremely flexible and can meet most schedule requests. Open Water Scuba Diver is a course that will allow you to dive to depths up to 60 feet.
Open Water Scuba Diving Course- Scuba Diving Course in Hawaii
Throughout the course, you will learn fundamentals of scuba diving, including dive equipment and scuba diving techniques. Oahu Diving has the best seasoned instructors that will get you diving in no time at all.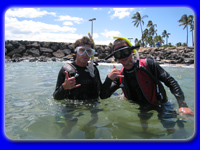 At the end of your Open Water certification course you will earn a PADI Open Water Diver certification that is recognized worldwide. You will earn this rating by completing five confined water sessions off the beach in a safe, shallow lagoon, some fun academics (yes it is fun, come on !) and by making four open water ocean dives seeing cool marine life like turtles, sharks and plenty of tropical fish. As a certified Open Water Diver you have the freedom to scuba dive in Hawaii or anywhere at that with a buddy independent of a professional. Now that you are certified, why not go wreck diving in Hawaii ? Shipwrecks are just around the corner for you. If you have already tried a scuba diving as a resort divers experience or our First Time Diver Program you will certainly excel in this course. Your underwater adventure can begin as soon as today.
IMPORTANT CHECKLIST- This is what we need to get your course finished.
2 Passport pictures- Professional looking picture.
Medical Statement- Reviewed and signed- Any preexisting medical problems must have a doctors clearance. No copies for doctor clearances, must me original doctor clearance.
Liability Release Form- Reviewed and signed
---
Here is a good idea of what we can do for you to help you obtain your Open Water Scuba Diver Certification. Depending on when you make your booking we can usually mail out your textbooks to allow you to perform the home study portion of the course without the distractions of Oahu. ( Unfortunately we only do this for US residents. Otherwise sending textbooks out to overseas countries will be a bit expensive.)
Sample Schedule
Day one: Day one begins with paperwork check introduction to the scuba gear and shallow water training. From one of many areas of the Oahu we train and do a series of small dives to shallow depths of 10 feet or even less in some cases at secluded, safe and easy access beaches. Once you have mastered the skills we will be able to do our first ocean water dives from a dive boat.
Academics are also done on this day and consists of reviewing the gear thoroughly again, understanding all parts of the scuba gear quizzes and final exam. Click here to see sample questions from the quiz books and final exam book. We will also go over with you your homework and introduce you to the Recreational Dive Planner which is used to help determine how long you can stay safely at a recreational scuba diving depth.
Day two: Will be our first open water dives from our boat. (occasionally we may have to do these dives from the beach for weather, surf or boat issues). Performing the same skills you mastered in the shallow depths we will do these skills in water ranging from 30-60 feet. This session usually starts from 1PM and finishes around 5PM.
Day three: Similar to the day before we will perform 2 open water scuba dives which will be the last qualifying dives to obtain your Open Water Scuba Diver Certification. This session starts from 1PM and finishes around 5PM.
Please note that this is just a sample schedule created to give you an idea of what you may expect. Everyone is very different with training, meaning some will only need 2 days while others may need more than 3.
---
Prerequisites:
Must be 17 years and older we do not do Junior Open Water Diver
good health, reasonable fitness and comfort in the Water.
Duration: 2 to 3 days
Experience required: None, however being comfortable in water is a must.
Number of Dives: Five Confined Water Dives and Four Open Water Dives
Materials You'll Need: Open Water books
Equipment required: None- we will take care of this for you.
Requirements: Ability to swim 100 meters, perform all scuba diving skills according to the standards, sign medical waiver.
Qualification attainable: Open Water Diver certification - Internationally recognized worldwide and enables you to dive to a maximum depth of 18 meters or 60 feet.
Open Water Scuba Diving Course- $495 + $30 card processing fee. Scuba gear, pictures and tax included
Hawaii Scuba Diving Locations
Oahu dive locations are endless. Getting to the right diving spot requires a dive boat. Beach dives although plentiful do take a lot more work and effort and in the end the reward is far below that what you could have seen diving from a boat.
Oahu south shore dives are hands down some of the better dives you will find on Oahu. Most people think areas such as Honolulu and Waikiki may ruin coastal diving locations in Oahu. Frankly speaking south shore of Oahu with wreck dives such as the yo-257 or the Sea Tiger, then around Diamondhead, The Corsair and the Barges are some of the most requested dives.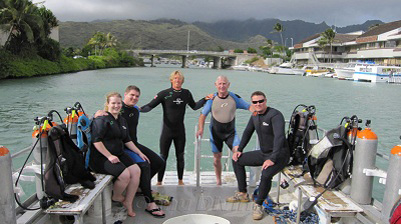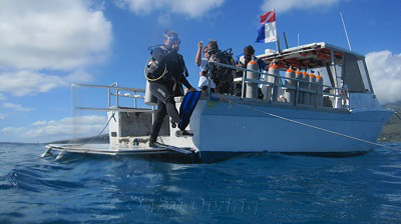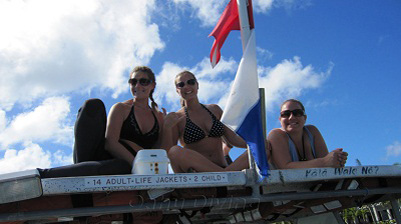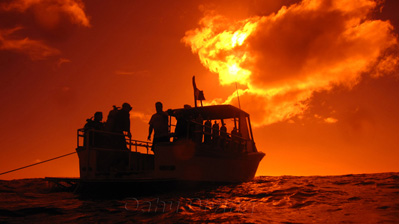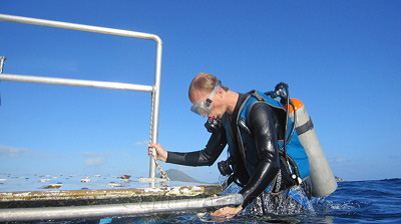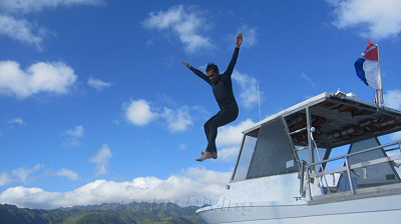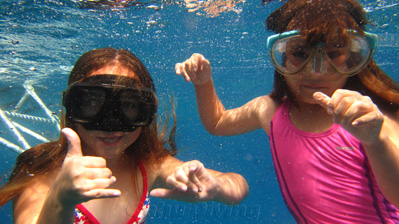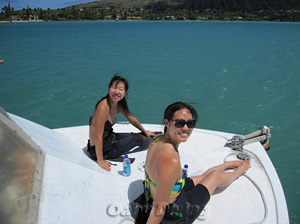 Oahu Diving Locations
Based on weather and surf conditions
year round diving in Oahu
Wreck diving in Hawaii
Great beginner or first time diver locations
---
Curious about scuba diving courses or would you like to continue your diving adventures ? Below we have a list of out diving course programs along with the First Time Diver Program.
Scuba Diving Courses in Hawaii