Advanced Open Water Course in Hawaii
Move up and experience real adventure with the Advanced Open Water Diver course. Diving Hawaii is filled with advanced scuba dives like the Corsair wreck, Oahu shipwrecks like the Yo-257 and great drift scuba diving like Sea Caves and Portlock Wall. As you step beyond the Open Water Diver level you will complete 2 days of diving with 5 dives. You will have the opportunity to try some of diving's most rewarding and useful specialty activities. These include deep diving, wreck diving, drift diving, buoyancy mastering, and much more.
The Advanced Open Water Diver course takes you one step closer to Master Scuba Diver – the ultimate non professional certification in recreational diving. Your training dives will build skills and boost your confidence as we go diving on Oahu's best local Hawaii shipwreck diving and plane wrecks which can be as deep as 125 feet or 34 meters all during your Advanced Open Water Diver Course. This Hawaii scuba course is extremely cool, offering you hands on exciting Oahu advanced dives ! Advanced scuba diving training is done weekly with Oahu Diving. We can tailor any course to meet your needs.
Advanced Scuba Diving Course- $449 + $30 card processing fee - Scuba gear is included.(Private Course)
Thanks for visiting Oahu Diving of Hawaii. Advanced Scuba Diving Course, diving boat charters and scuba courses in Honolulu, Hawaii. Oahu scuba diving specialists.
Hawaii Scuba Diving Locations
Oahu dive locations are endless. Getting to the right diving spot requires a dive boat. Beach dives although plentiful do take a lot more work and effort and in the end the reward is far below that what you could have seen diving from a boat.
Oahu south shore dives are hands down some of the better dives you will find on Oahu. Most people think areas such as Honolulu and Waikiki may ruin coastal diving locations in Oahu. Frankly speaking south shore of Oahu with wreck dives such as the yo-257 or the Sea Tiger, then around Diamondhead, The Corsair and the Barges are some of the most requested dives.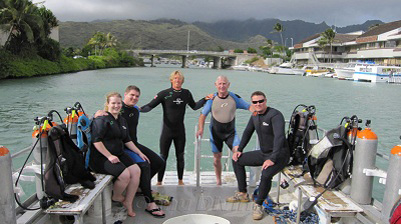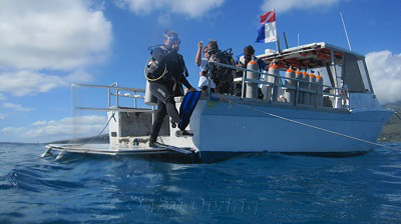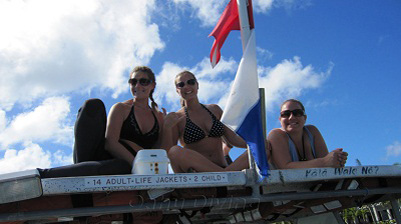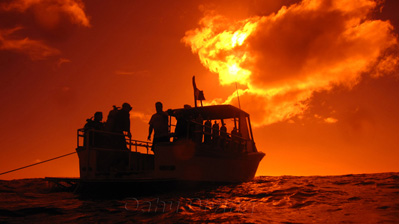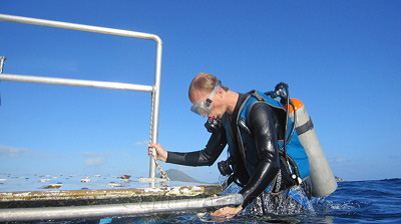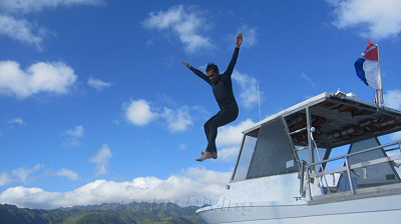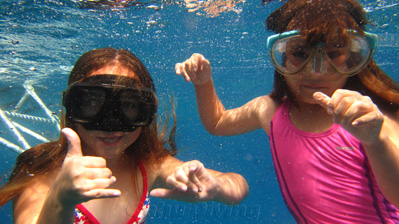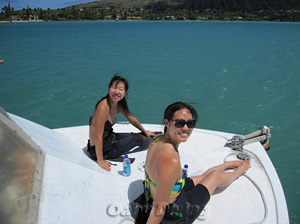 Oahu Diving Locations
Based on weather and surf conditions
year round diving in Oahu
Wreck diving in Hawaii
Great beginner or first time diver locations
---
Curious about scuba diving courses or would you like to continue your diving adventures ? Below we have a list of out diving course programs along with the First Time Diver Program.
Scuba Diving Courses in Hawaii