CURRENTLY NOT DOING COURSES
Open Water *
Referral

* Course Oahu

This scuba diving course is designed for the diver who already has completed the classroom academics and confined water training. Upon completion of the academics and confined water training we will take you out for two days of diving in Oahu which will cover your 4 dives of open water diving under the complete supervision of our SCUBA diving instructors.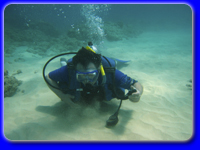 We can start the open water referral course any day most of the time and tailor it around your schedule. Throughout the Referral Course in Hawaii, you will master what you've learned in the confined water training, dive equipment and techniques of diving.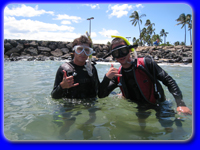 At the end of our course you will also earn a Open Water Diver certification that is recognized worldwide.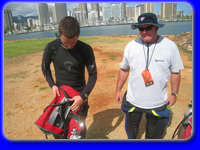 As a certified Open Water Diver you have the freedom to dive with a buddy independent of a professional. Now the oceans are opened up for you. Virtually anyone who is in good health, reasonably fit, and comfortable in the water can earn a Open Water Diver certification. Don't miss shipwrecks in Hawaii, wrecks like the Corsair and the Yo-57 can only be done safely with the Open Water Course. Now is your time to step into the unknown, the whole new world of scuba diving.
IMPORTANT CHECKLIST- This is what we need to get your course finished.
2 Passport pictures- Professional looking picture.
Copies of quizzes and test
Medical Statement- Reviewed and signed- Any preexisting medical problems must have a doctors clearance. No copies for doctor clearances, must me original doctor clearance.
Universal Referral Form
Signed logbook of training dives
Prerequisites:
10 for Junior Open Water Diver and 15 for Open Water Diver.
Good health, reasonable fitness and comfort in the Water.
Duration: 2 days
Experience required: You must have completed the PADI Open Water confined water training, the quizzes and exam. All work must be documented by a professional dive instructor.
Number of Dives: Five confined water dives and four open water dives
Materials you'll need: Open Water Crew-Pak, log book.
Referral form from dive center or instructor
Equipment required: None- we will take care of this for you.
Requirements: Ability to swim 100 meters, sign medical waiver.
Qualification attainable: Open Water Diver certification - Internationally recognized and enabling you to dive to a maximum depth of 18 meters or 60 feet.
Please note- If the diver in question can not meet the standards of the scuba course requirements extra dives will be needed. Extra day(s) of training will cost $120 per day which will be a 2 tank dive. This course is occasionally conducted from the beach.
Open Water Referral Course- $450 + $30 card processing fee. Scuba gear, pictures and tax included
Hawaii Scuba Diving Locations
Oahu dive locations are endless. Getting to the right diving spot requires a dive boat. Beach dives although plentiful do take a lot more work and effort and in the end the reward is far below that what you could have seen diving from a boat.
Oahu south shore dives are hands down some of the better dives you will find on Oahu. Most people think areas such as Honolulu and Waikiki may ruin coastal diving locations in Oahu. Frankly speaking south shore of Oahu with wreck dives such as the yo-257 or the Sea Tiger, then around Diamondhead, The Corsair and the Barges are some of the most requested dives.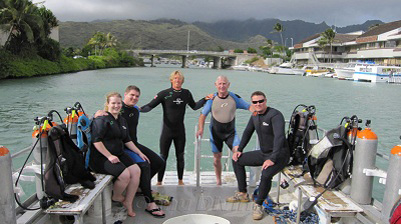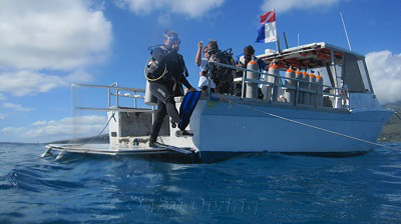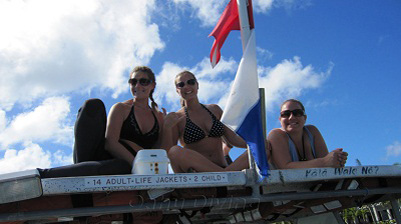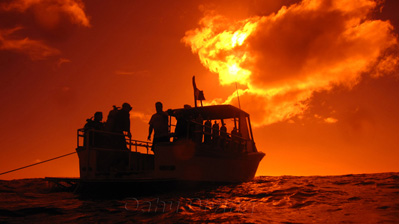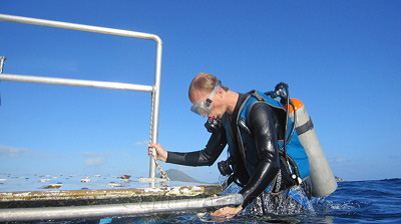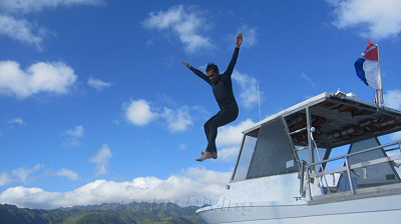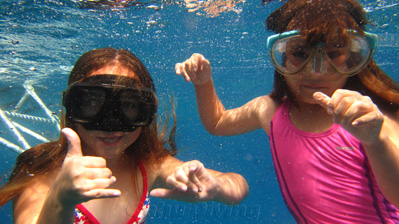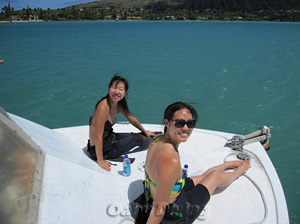 Oahu Diving Locations
Based on weather and surf conditions
year round diving in Oahu
Wreck diving in Hawaii
Great beginner or first time diver locations
---
Curious about scuba diving courses or would you like to continue your diving adventures ? Below we have a list of out diving course programs along with the First Time Diver Program.
Scuba Diving Courses in Hawaii