Scuba Diving in Oahu - Kewalo Pipe Reef
Scuba Diving Locations in Hawaii

Kewalo Pipe of Oahu is a great Hawaii scuba dive - Oahu Diving does this tour weekly.
Hawaii scuba diving can't be complete without a scuba dive at the Kewalo Pipe. This pretty much a boat scuba dive located a quarter of a mile out from Kewalo boat basin, about right across from the Ward Movie theater. Although you can dive the Kewalo pipe from the shore it is best to just suck it up and use a dive boat.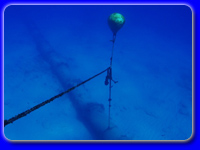 Traffic in this location can get a bit busy so trying to beach dive this location might not be worth the headaches...literally. The dive itself is 45 feet to about 65 feet in depth. A very nice, semi-beginner dive. The pipe runs from the shoreline all the way out to around 65 feet in depth and was used as an old water storm drain, not a sewage drain like what is said by some. On the pipe you will find tons of cool eels, crabs and other sea life nestled in the corals that cover the pipe. The pipe is no longer in use however I do not recommend swimming in the entrance of the pipe located at around 65 feet. Can you imagine getting stuck? Rumor has it if you swim up the pipe and keep going you might pop out in the middle of Piikoi Street. So be careful, you don't want to get run over by a city bus with scuba gear on at that, can you image the funeral what people would be saying ?
I personal think the pipe is a little boring so I most always just skip it and hit the reefs that flank the pipe on either side. BUT ! The Kewalo pipe does have tons of reef life and is great for underwater picture taking. Occasional dragon moray eels hang out here. With those razor sharp teeth don't even think about catching one to get that $1000.00 price for it.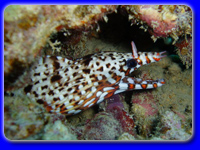 I'm sure you're medical bills will be a lot more. Haven't I said this before ? I have personal seen a lot of big fish here including the wicked tiger shark.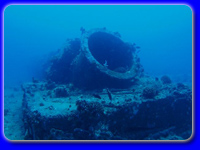 I have also seen manta rays, lots to be honest and plenty of interesting sting rays, big and graceful. When diving on this pipe try heading in either direction once down the pipe at around 50 feet. In an east direction there you will find a cool reef, or try the west- there're 2 reefs plus this weird concrete box that I have pictured. Another phenomena here in Hawaii. (Local Hawaiian chiefs (ali'i) have said this concrete box was brought to Hawaii by aliens dressed as sharks. LOL).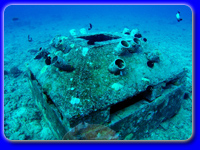 This is a scuba dive that you just don't want to pop up and readjust say your mask. Boats as I mentioned do frequent this area so stay under throughout the duration of the dive. You can sometimes hear the boats zipping in and out of the nearby Kewalo boat channel. As a matter of fact, since I am sure you were wondering, WHALES , can be heard during the whale season from January to late may. Pretty cool huh ? At around 1000 P.S.I. it will be a nice time to start thinking of that return back to the line. Again, stay underwater no need to surface.
All in all the pipe itself is pretty darn good. We dive this particular spot when the south shore has good conditions. This is an easy dive for both beginner scuba divers and novice, you all will enjoy this if you like the Hawaiian type reef fish. Not to many turtles here, maybe 1 or 2 that might come by but well worth the dive.
Thanks for visiting Oahu Diving of Hawaii. Your beginner scuba diving specialists, diving boat charters and scuba courses in Honolulu, Hawaii.
Here are other reef dives in Hawaii !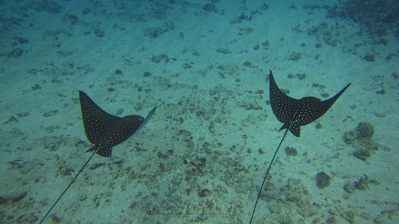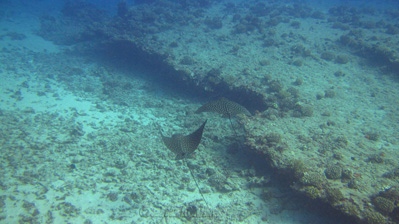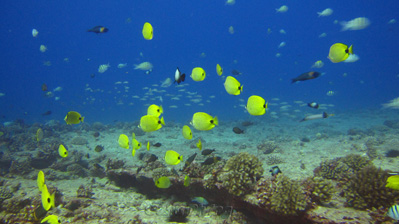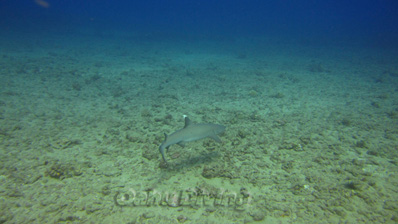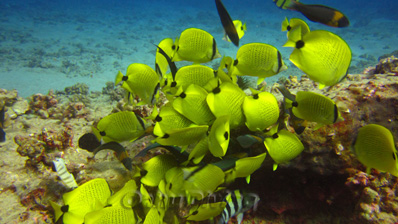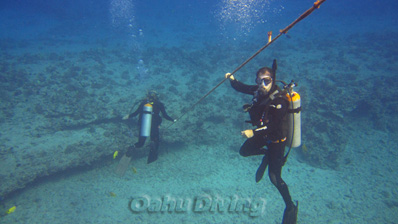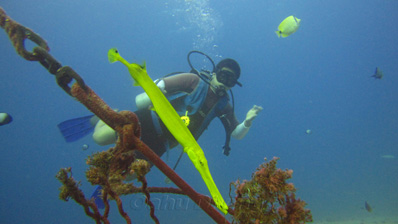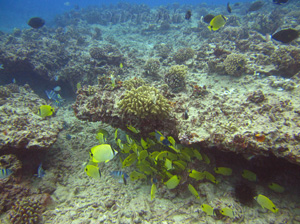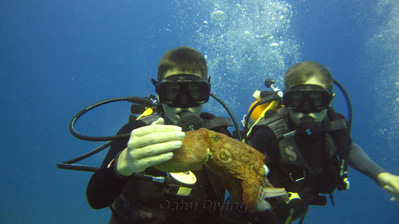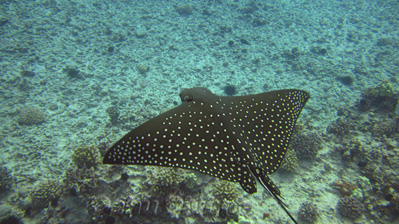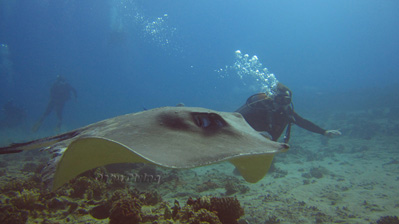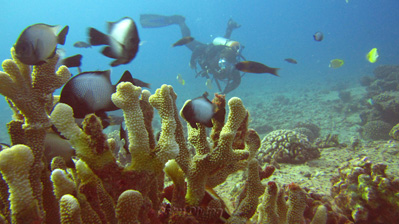 ---
Scuba Diving Courses in Hawaii